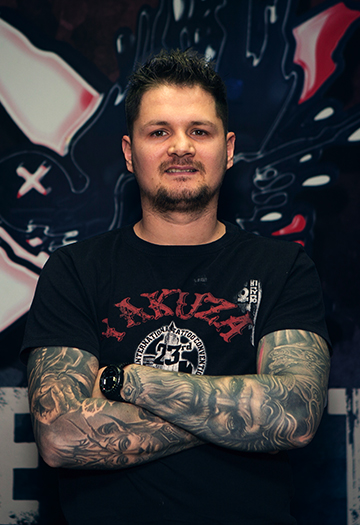 Hi, My name is Constantin Marius and I'm 26 years old. I was born in Bucharest-sector 6. I started making tattoos at the age of 16,just for fun, with my friends. In time, the play became more serious and turned into a real life proffession.

My first contact with the Next Level Tattoos Studio was in 2008 when I came to Costi for a tattoo.

Only then I saw and understood what a tattoo was about and with what kinds of inks and machines is this art on skin really made. From that day on, I stayed in touch with the Next Level Tattoos Studio and now I'm learning all I need to know to be a part of Costi's crew.

In the future I wish to be able to approach any kind of tattoo style. I like keeping in touch with the client from the moment I start the tattoo and until it's completely healed. Day by day, and tattoo after tattoo, I'm gaining more experience and self confidence.

GET INKED with NEXT LEVEL TATTOOS.